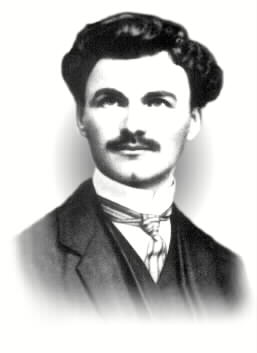 1886 - 1925
Born: Garvanovo, district Haskovo
1904: Finished secondary school in Haskovo. BAPU functionary.
1906 - 1910: Graduated Law in Geneva and Sofia.
1914 - 1918: Arrested for anti military activities.
1920 - 1923: MP. State Prosecutor; prepared the indictment against the perpetrators for the National Catastrophes.
1921 - 1923: Minister of Justice in Stamboliyski's Cabinet.
1923: Head of the Ministry of Finance in the second Stamboliyski's Cabinet.
Arrested after the 9th of June coup d'etat, brought to trial and acquitted.
1925: Killed in the Police Directorate after the assault on the St. Nedelya Church.