PETAR CHOBANOV - MINISTER OF FINANCE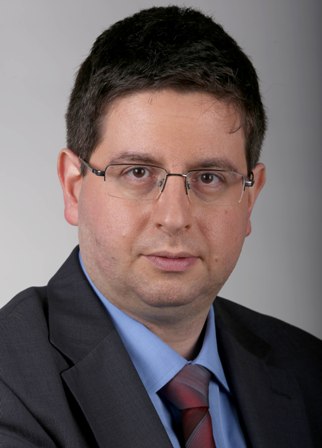 Born in Yambol on 20 July 1976.
Education:
He finished the Secondary School of Mathematics "Atanas Radev". He has Master Degree in Macroeconomics (2000) and is Doctor in Finance (2006) from the University of National and World Economy. He has specialized in the currency and financial stability policy area.
Professional experience:
May 2013 - August 2014 Minister of Finance of Republic of Bulgaria.
Associate Professor Petar Chobanov, PhD, is lecturer in international finance at the University of National and World Economy, Department "Finance". From May 2009 till June 2010 he was Chairman of the Financial Supervision Commission. From October 2005 till May 2009 he was Executive Director of the Agency for Economic Analysis and Forecasts. As such he was involved in the elaboration of independent and objective macroeconomic analyses and forecasts, macro framework of the state budget and simulations of alternative economic policies. As Executive Director of the Agency Petar Chobanov personally participated in the drafting of the strategic programme documents of the Republic of Bulgaria, including the Convergence Programme, the National Reform Programme, the National Strategic Reference Framework. Before that he was Chief Expert with the BNB, where he developed analyses and regular quarterly strategies for international currency reserves management. He has a number of publications.
He is fluent in English and Russian.