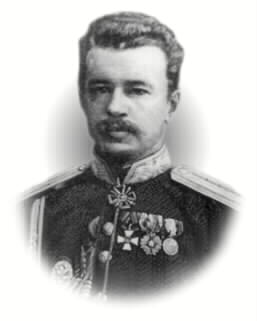 1844 - 1913
Born: Russia
1868 - Graduated from the Nikolaevsk General Staff Military Academy in St Petersburg.
1877 – 1878 - Staff officer in the army acting in Bulgaria during the Russian-Turkish liberation war. Took part in the battles at Pleven and Shipka. Managed the office of Prince Chercazki.
1882 – 1883 - Prime Minister of Bulgaria and Minister of Internal Affairs (posts, held at the insistence of Prince Batenberg). Headed the Ministry of Finance. Due to his disagreement with the policy, carried out by the Prince and the conservatives, he resigned and returned to Russia.
1886 – published "To Bulgaria's Contemporary History"