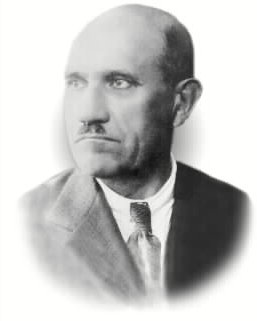 1853 - 1940
Born: Kardzhali (today's Sarnevo), district Haskovo
1900: BAPU functionary.
1907: Member of BAPU Standing Committee. Graduated Law in Sofia University.
1907 – 1910: Editor with the "Zemedelsko Zname" newspaper.
1912 – 1913: Editor with the "Zemedelska Missul" magazine
1913: MP in the Sixteenth Ordinary National Assembly.
1915: Sentenced to jail in the so called Declausiere Affair trial.
1919 - 1920: Minister of Railways, Postal Services and Telegraphs and Head of the Ministry of Justice in Stamboliyski's Cabinet.
1920 - 1923: Minister of Finance in Stamboliyski's Cabinet. MP.
In 1923 he opposed part of BAPU reforms and was dismissed from the cabinet and BAPU.
1933: Treasurer of BAPU "Alexander Stamboliyski".
1934: Retired from active political career.