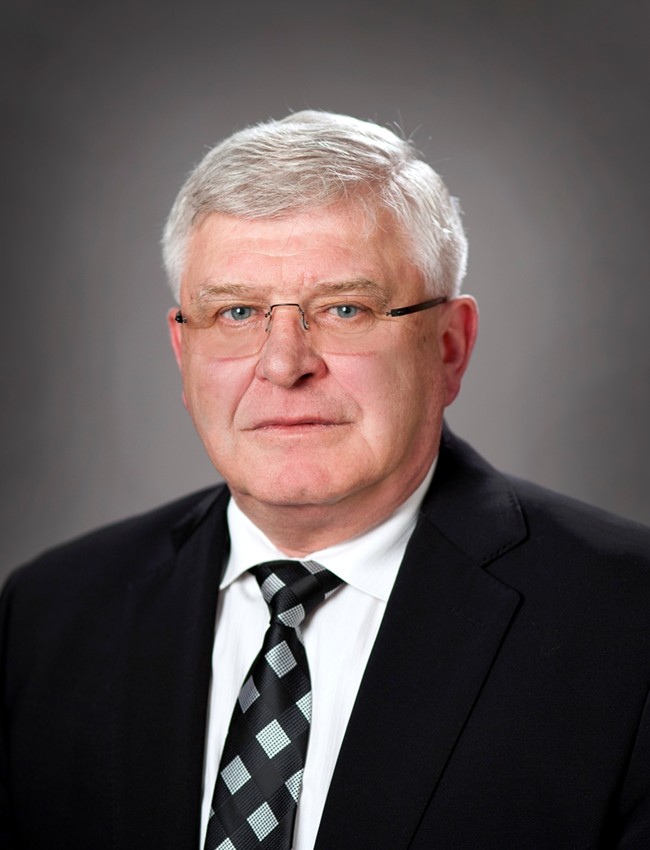 Date of birth: 02.07.1955
Professional experience:
27 January 2017 - 3 May 2017 - Minister of Finance of the Republic of Bulgaria.
August 2014 - January 2017 - Deputy Minister of Finance.
Kiril Ananiev started working at the Ministry of Finance in 1980, after graduating in the speciality of Finance and Credit from the University of National and World Economy. He has specialized in financing of social and culture expenditures at the University of National and World Economy, and in healthcare reform in Chicago, USA. He took all expert positions until becoming Head of State Expenditure General Directorate and Deputy Minister of Finance for three consecutive governments in the period 1998-2009. He was also Financial Policy Secretary for the administration of the President of the Republic of Bulgaria (2009-2011) and Counsellor to the Political Office of the Prime Minister (2013-2014).
From August 2014 to 26 January 2017 and from 5 May to 9 November 2017 he held the position of Deputy Minister of Finance in three consecutive governments.
From 27 January to 3 May 2017 he was Minister of Finance in the caretaker government with Prime Minister Ognyan Gerdzhikov.
On 10 November 2017, he was appointed Minister of Health in the third government of Prime Minister Boyko Borisov and held the position until 23.07.2020.
From 24 July 2020 to 11 May 2021 he held the position of Minister of Finance for a second time.