Tanya Georgieva - Secretary General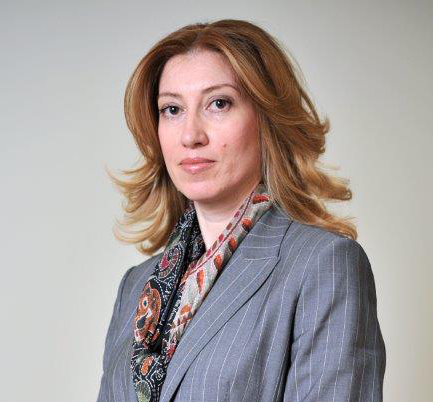 Contact details:
102 "G. S. Rakovski" Str.
1040 Sofia, Bulgaria
telephone: 02/9859 2012
e-mail:
Finished 119th Secondary School in Sofia and then continued her education at the University of National and World Economy (UNWE). She has a Master's degree in Labor Economics and Organization (Economics of Human Resources) and in Economics of Transport. In 1995 she joined the Ministry of Finance as Specialist. She built her career at the Ministry and between 2003 ad July 2009 she was Director of Human Resource Directorate. 2009 - December 2013 - Secretary General of the Ministry of Finance. After a short absence, she has been holding the same position since September 2014.
In 2013 she was awarded a PhD degree from the University of National and World Economy, Sofia.
She has published articles on human resource management in the public administration in the Human Resource Magazine, in the Public Administration Bulletin, in the Budget Magazine (Ministry of Finance) and in the Economic Alternatives Magazine (UNWE).