REUTERS: BULGARIA DRAWS PROTESTS LESSON, GEARS UP FOR GROWTH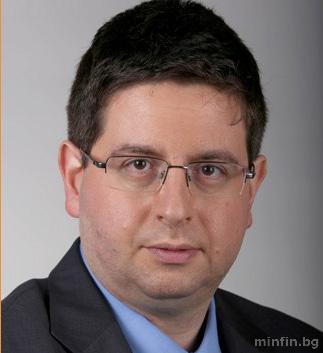 25.09.2013
Bulgaria is gearing up for robust growth next year on employment-focused policies despite a challenging political situation due to months-long street protests against its Socialist-led government, its finance minister said.
Petar Chobanov told a Reuters Investment Summit held in Sofia on Tuesday he did not see "a political crisis," in the country as the streets protests against alleged corruption have eased, after a siege of parliament in July.
"The (political) environment is quite challenging but it helps us be more focused and really present reforms and measures that will be helpful to restart growth," said the 37-year-old technocrat.
"Soon we will see the results of these measures in terms of improving the business environment," Chobanov added.
The protests have eased, but opinion polls showed that half of Bulgarians believe the cabinet should step down by next May.
"We have the government. It has its 100 days. We are following our strategy...Protests and the street are also important to be transparent and do our best to make reforms," he said.
The fragile government controls barely half of the seats in parliament and protests were being held for nearly three months against perceived murky business in the EU's poorest member where wages average 400 euros ($540)a month.
Chobanov said public discontent had already taken toll on economic growth, now forecast at a meager 0.6 percent this year on slow investment but it was set to expand towards 2 percent in 2014.
Economists blamed political instability for forcing Bulgarians to spend less and turn to saving instead. They are less optimistic on growth as political uncertainty deters investment and have warned populist policies, such as decreasing electricity costs by 5 percent as of August, might backfire.
Chobanov said the government will target a lower fiscal deficit next year of 1.8-2 percent of GDP against this year's 2 percent and Bulgaria may seek up to 400 million euros ($540 million) in a yet to be decided syndicated loan or eurobond later this year.
Bulgaria will also have to tap global markets next year to rollover the maturing $1.1 billion in dollar-denominated bonds in January 2015, and Chobanov said his ministry will start to watch closely the markets from the start of 2014.
With public debt at 17 pct of GDP, Bulgaria will still be one of the small fiscal deficits in the 28-member bloc and is one of its least indebted members.
The government had previously revised this year's fiscal target upwards to 2.0 percent of gross domestic product from 1.3 to spur the economy and help the needy, overturning a presidential veto and defying protests over raising fresh debt.