Minister Beltchev: We will continue our fruitful cooperation with the European Bank for Reconstruction and Development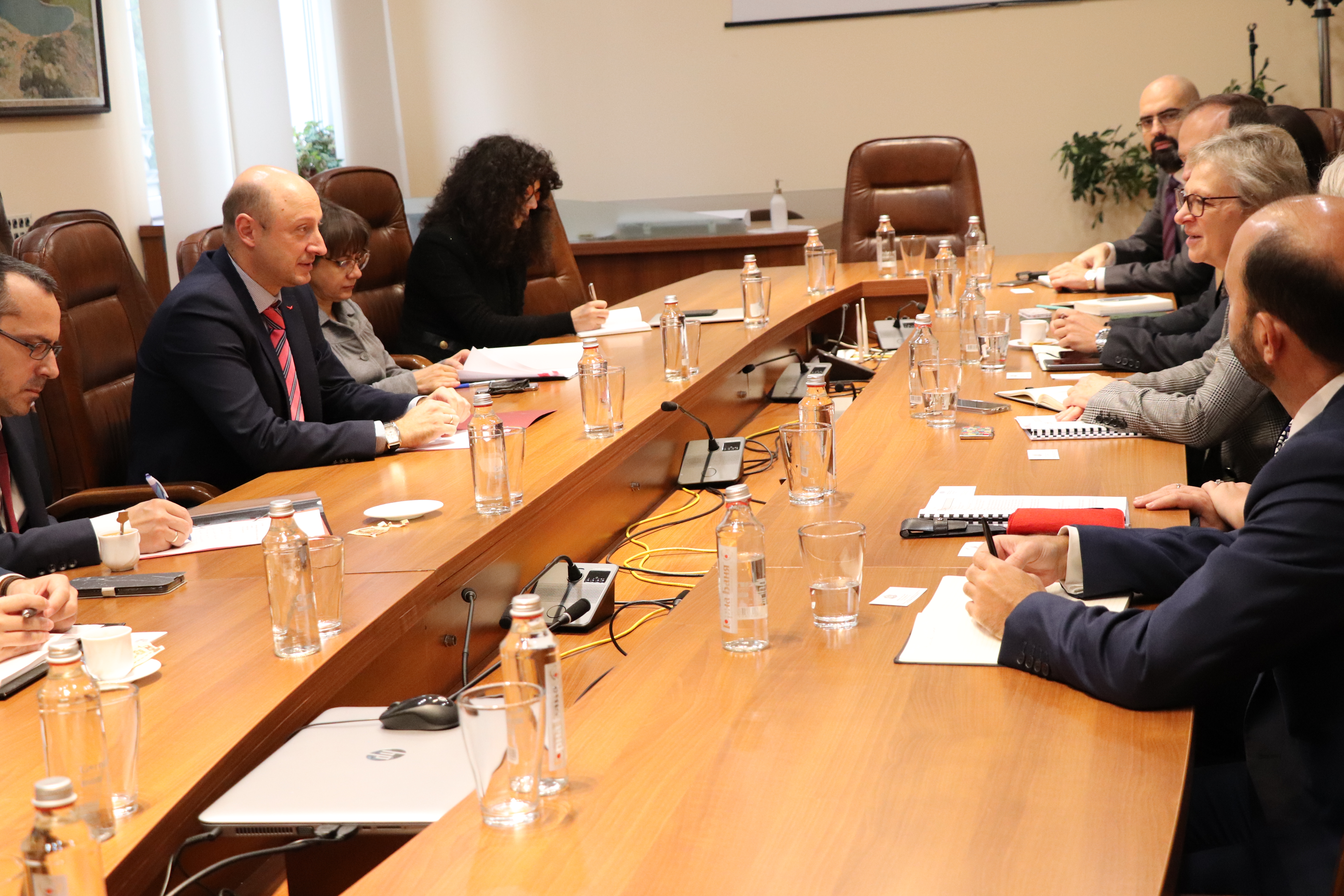 12.10.2021
The Minister of Finance Valery Beltchev and his team had a meeting with Ms. Charlotte Ruhe, European Bank for Reconstruction and Development (EBRD) Director for Central and South Eastern Europe, Anka Ionescu, EBRD Director for Bulgaria, and other representatives of the financial institution.
The plans of the EBRD and the possibilities for technical support and financing of projects within the National Recovery and Resilience Plans were presented during the meeting.
"We will definitely continue our fruitful cooperation with the European Bank for Reconstruction and Development. The National Recovery and Resilience Plan will be submitted to the European Commission this week and we need to go ahead. It is important to work in a transparent and effective manner", Minister Beltchev said during the meeting.
The EBRD uses to review its activities in every country where it operates and to set out future priority guidelines for the economic development of the country in question. The 2020—2025 Strategy for Bulgaria focuses on competitiveness, sustainable development of infrastructure through regional connectivity, municipal green solutions and enhanced effectiveness, and strengthening the resilience of financial mediation. The areas of support are mostly related to energy sector liberalisation and sustainable energy market, investment climate management, ICT and innovations, capital market and EU funds management.
The Bank is one of the major investors in Bulgaria by having provided until 31 August 2021 investment of over EUR 4 billion for the financing of 269 projects in the country, with private sector investment accounting for 54% of the Bank's current portfolio in Bulgaria.