Minister Kiril Ananiev: Our accession to the Banking Union and the Exchange Rate Mechanism 2 has further increased investors' confidence in Bulgaria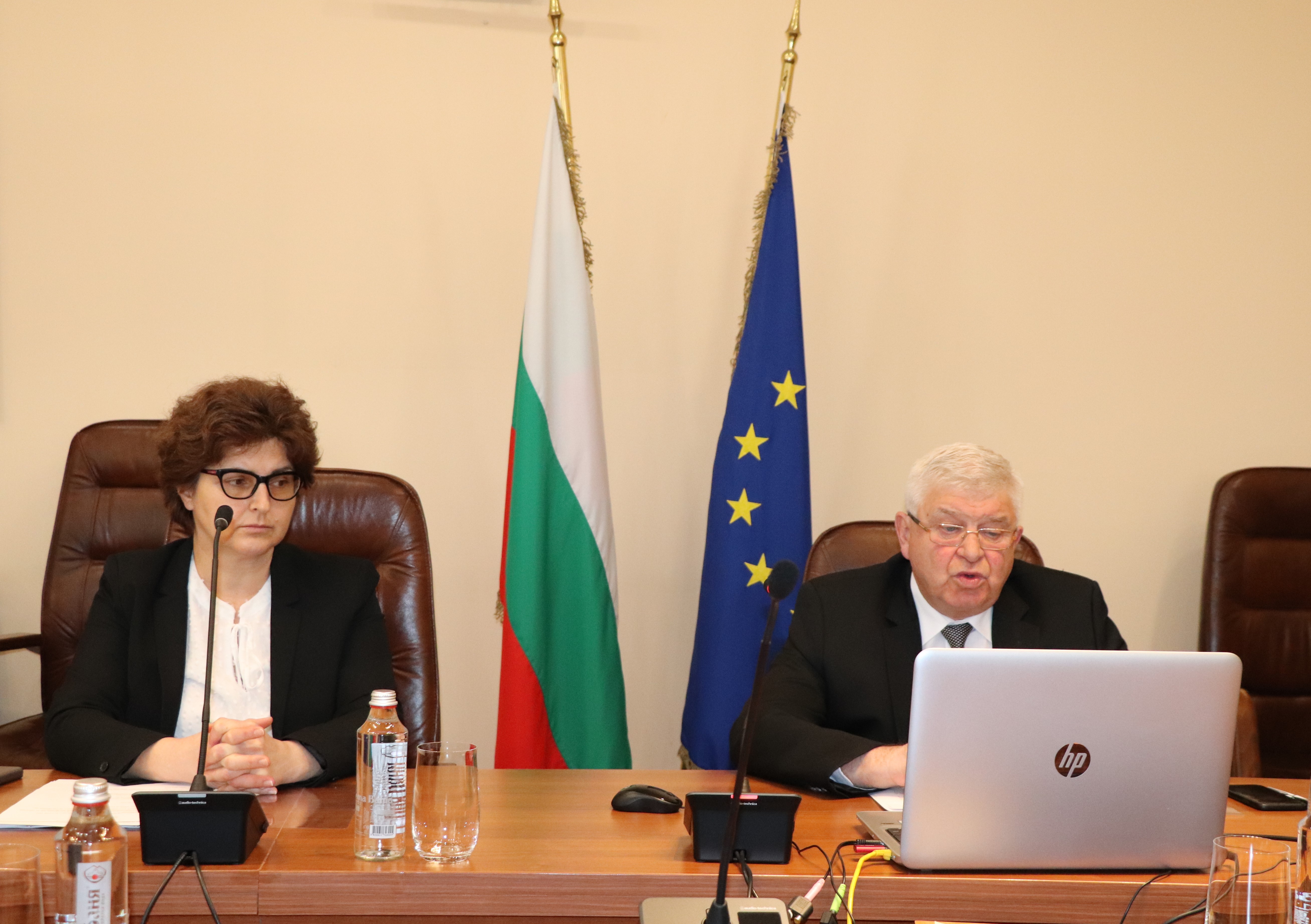 08.02.2021
"Last year was marked by two key events for Bulgaria, which had opposite effects on the business environment and the conditions for investment in our country: our accession to the Banking Union and the Exchange Rate Mechanism 2, and the COVID-19 pandemic." Minister of Finance Kiril Ananiev said the above during the presentation of the EIB survey on investment and investment finance in Bulgaria, which was held online. "The very fact of our accession to the Banking Union and the Exchange Rate Mechanism 2 has further increased investors' confidence in our country. It is a consequence of the successful implementation of up-front commitments and the fulfilment of the subsequent ones to deepen our integration with the European Union and has given a strong impetus for the major transformation of our economy, strengthening the resilience and viability of our banking system and non-banking financial institutions", he added.
According to him, the pandemic has presented challenges to all countries in the world and has had a huge impact on the Bulgarian, the European and the world economies. "Bulgaria has introduced a number of financial and budgetary reliefs and measures and has allocated an amount of around 3% of GDP to support employment, businesses, citizens and investments and to restrict the repercussions of the crisis", he said. As a next step in providing support to businesses, the government is focusing its efforts on the recovery of the economy so that it can return more quickly to the 2019 levels of development, the Finance Minister added. "Investments have a key role to play here and identifying the obstacles to them is a key step in planning and pursuing effective targeted policies in this direction."
The forum was preceded by the annual press conference of the Bank, where Vice President Lilyana Pavlova presented the results of the EIB's activity in Bulgaria as well as its strategic outlook in the year ahead. Marinela Petrova, Bulgarian Deputy Minister of Finance and member of the EIB Board of Directors also participated in the conference; she appreciated highly the active role of the financial institution in the fulfilment of the climate-related strategic objectives and priorities of the European Commission and the Member States, as well as its expertise and willingness to contribute to the successful transition of our country to carbon neutrality.