Customs Agency Gets Beneficial Partnership Certificate from US Defense Logistics Agency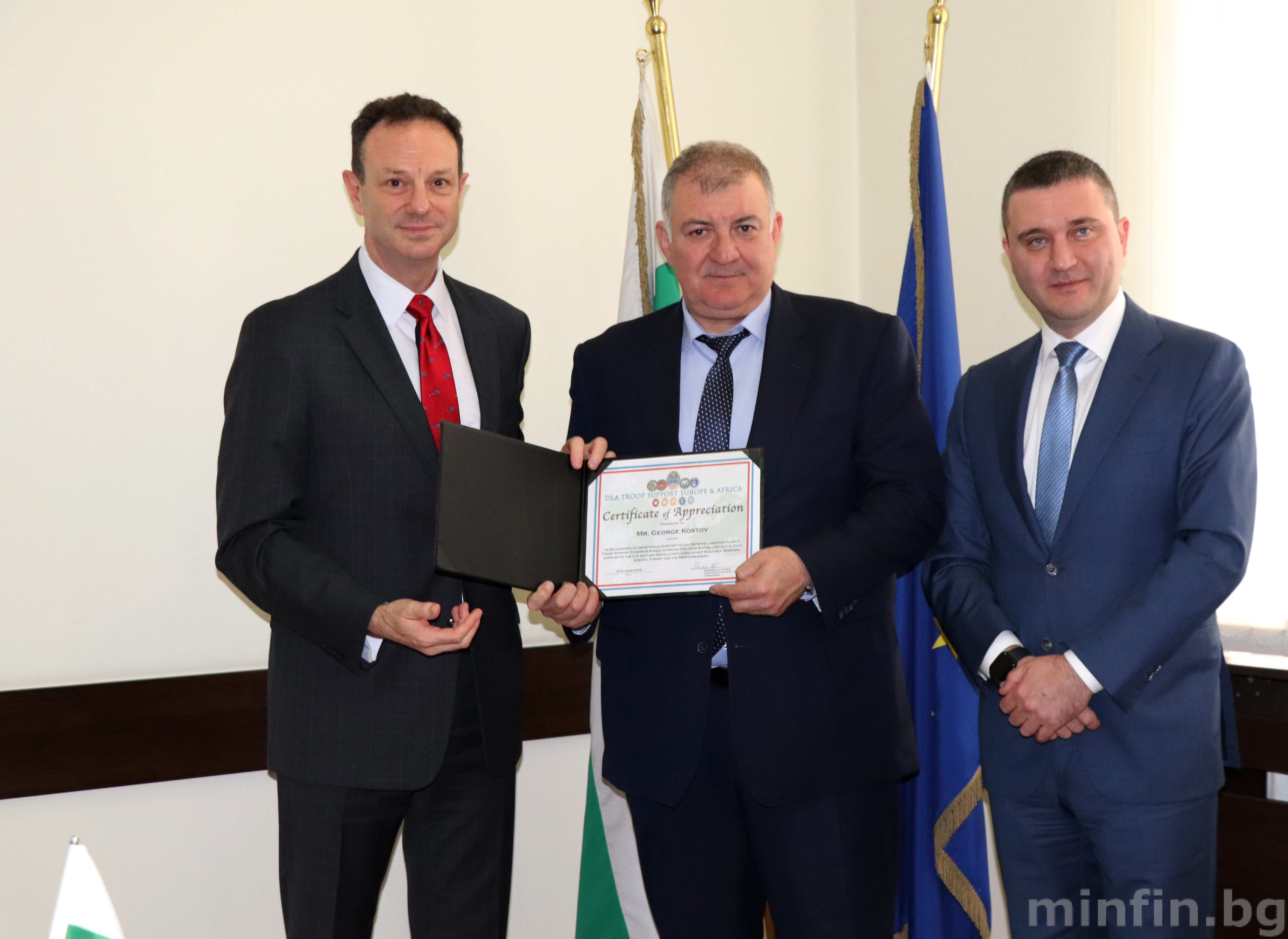 26.03.2019
The US Deputy Chief of Mission Mr. Justin Friedman presented the head of the Customs Agency Mr. Georgi Kostov with a certificate of the US Defense Logistics Agency as a sign of respect and acknowledgement of the beneficial partnership between the two institutions.
The ceremony was held at the Ministry of Finance following a meeting between Minister Goranov and Deputy Chief of Mission Friedman and US embassy representatives where they discussed the interinstitutional partnership. It was highlighted that Bulgaria had an important geographical location in terms of logistic services and that the volume of foodstuff imported by the USA through the Defense Logistics Agency and processed by the Customs Agency in 2018 exceeded USD 30 million.
The US Defense Logistics Agency provides materials, fuels, equipment, medicines and foodstuffs for the US and NATO bases and forces.