Minister of Finance Vladislav Goranov and Deputy Minister of Finance Marinela Petrova Take Part in EIB Conference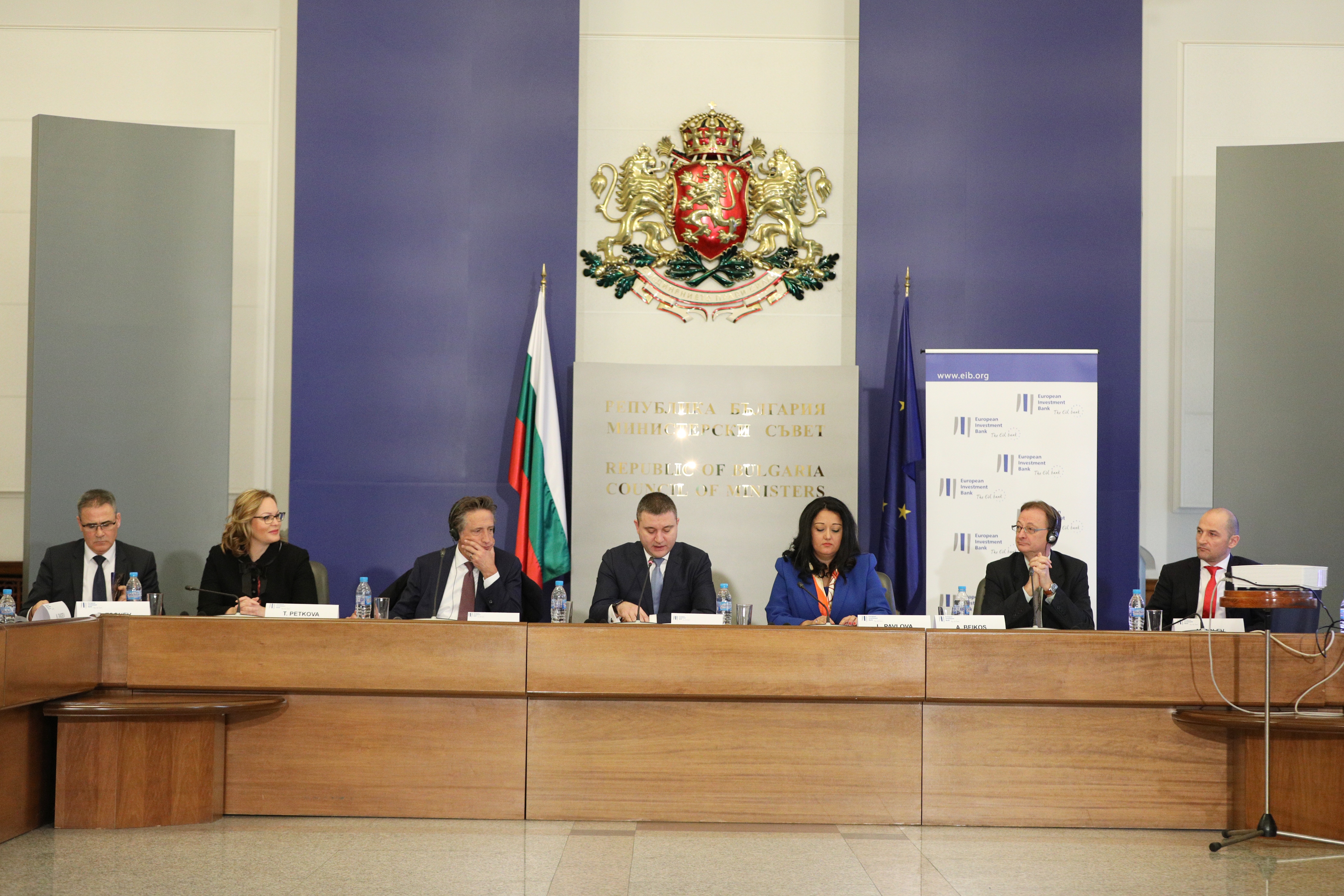 28.02.2020
"One of the key priorities in the negotiations on the EU budget for the next 7 years is the so called Green Deal which foresees an energy transition aiming to turn Europe into a carbon-neutral continent by 2050". This is what the Minister of Finance Vladislav Goranov said during the opening of the conference on Investment and Investment Finance in Bulgaria co-organised by the European Investment Bank (EIB) and the Ministry of Finance. According to him, countries like Bulgaria, i.e. the regions with prevailing carbon-intensive technologies, would undoubtedly be affected most strongly during this transition. "We are fifth in Europe for this indicator and we therefore face serious challenges and need considerable investment in this direction. The European Commission has envisaged a number of mechanisms for financing and mobilising of private investment and the EIB will be having a key role in their implementation and in the provision of a number of financing instruments in support of the EU policies. I believe that with its experience and expertise in the financing of investment in infrastructure, innovations, climate and environment, the EIB could support immensely the process of transition to a carbon-neutral economy", Minister Goranov added.
The forum was preceded by a press conference where the EIB Vice President Lilyana Pavlova and the Deputy Minister of Finance Marinela Petrova presented the Bank's activity in Bulgaria in 2019. "From the point of view of the Bulgarian government, and the Ministry of Finance in particular, the EIB plays an important role in the financing of various segments of the economy. What is currently important for us is related to the Climate-Energy package and the transformation of the EIB into a climatic bank. Bulgaria is among the countries which are likely to be most affected by the transformation towards a circular green economy. That is why we rely on the mandate of the Bank which will lie at the heart of the funds supporting the transforming economies under the Just Transition Fund", Deputy Minister Petrova said.
VP Lilyana Pavlova assessed the Bank's activity in Bulgaria in 2019 as very successful and vowed the hope that 2020 would offer more opportunities both for lending and for financing of activities supporting the elaboration of projects and the plans for new investment that would match the up-to-date reality and challenges. "We intend to continue our work towards improving the social, economic, transport and environmental infrastructure and towards the further development of the country's public and private sector, as well as for funding initiatives in support of Bulgaria's commitments in the area of climate", she pointed out.