Minister of Finance Vladislav Goranov Presents Progress on Action Plan Measures for Bulgaria's Joining ERM II and Banking Union to Euro Area Ambassadors and Denmark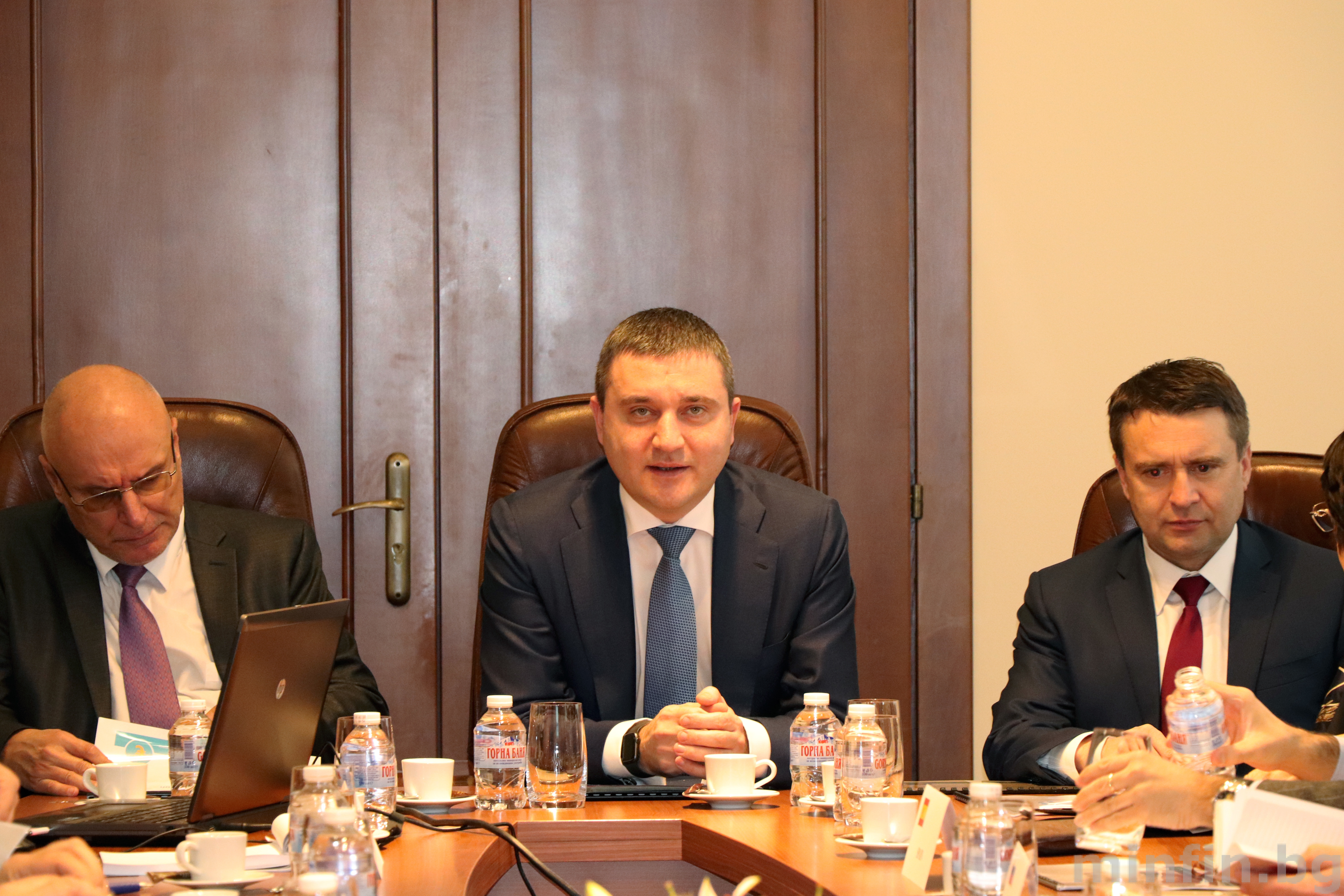 26.02.2019
At a business meeting with the ambassadors of the euro area members and Denmark Minister of Finance Vladislav Goranov presented the progress made on the Action Plan measures for Bulgaria's joining the ERM II and the Banking Union, as well as the country's economic development. The meeting was also attended by Mr. Dimitar Radev, BNB Governor, Mr. Boyko Atanassov, Deputy Chair of the Financial Supervision Commission, and Mrs. Marinela Petrova, Deputy Minister of Finance, who presented the implementation of the Action Plan measures.
The Finance Minister stated that Bulgaria had committed to make further efforts by the middle of this year to enhance the banking and non-banking sector supervision framework, improve the macroprudential and insolvency framework and enhance the measures aimed at tackling money laundering and modernising SOE management. According to him, by fulfilling those commitments the Government aimed to prove to its European partners that Bulgaria's reaching this stage of its European integration was not accidental but rather the result of tenacious and targeted efforts.
Minister Goranov assured the participants that the Bulgarian Government would continue working for the country's financial and macroeconomic stability and would follow its mission to maintain sustainable and transparent public finance and to create conditions for an economic growth. In the subsequent discussion the diplomats from the euro area members and Denmark shared their observations of the on-going process and their views on the progress presented.
You can see the ERM II Action Plan and the progress on the measures therein here.